Sidney Poitier, Black acting pioneer, dies aged 94
Sidney Poitier, whose groundbreaking acting work in the 1950s and 60s paved the way for generations of Black film stars, has died aged 94. His death was announced on Friday by the minister of foreign affairs of the Bahamas, Fred Mitchell.
The Bahamas deputy prime minister, Chester Cooper, said he was "conflicted with great sadness and a sense of celebration when I learned of the passing of Sir Sidney Poitier".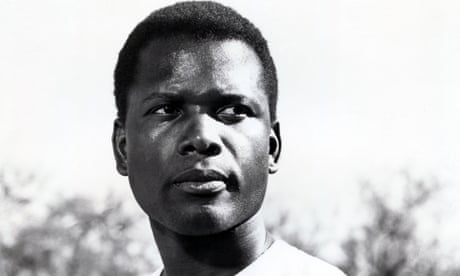 He added: "Sadness that he would no longer be here to tell him how much he means to us, but celebration that he did so much to show the world that those from the humblest beginnings can change the world and that we gave him his flowers while he was with us.
"We have lost an icon. A hero, a mentor, a fighter, a national treasure."
Poitier's family released a statement, saying: "To us Sidney Poitier was not only a brilliant actor, activist, and a man of incredible grace and moral fortitude, he was also a devoted and loving husband, a supportive and adoring father, and a man who always put family first… So many have been touched by our dad's extraordinary life, his unwavering sense of decency and respect for his fellow man."